The Edit by Brett Graff
Arsht Center, Frost Science and Kristi House
Arsht Center and Choreographer Invite South Florida's Diverse Queer Community to Become Part of Dance-Theater Project
The Adrienne Arsht Center for the Performing Arts of Miami-Dade County and Miami's Pioneer Winter Collective are collaborating to bring the real experiences of South Florida's LGBTQ+ community to life on stage at the Arsht Center. Beginning in June 2020, in honor of Pride Month, queer people of all ages, abilities andexperiences are invited to share personal stories of identity, resiliency, rebirth and transformation to help create a new dance-theater work, titled "Birds of Paradise." Click here to submit stories.
Through these stories, "Birds of Paradise," says the Arsht Center, will explore gaps in our collective history and raise LGBTQ+ voices, particularly those who have been excluded from the gay liberation movement's symbolic domination by white, able-bodied men.
"Birds of Paradise" will mark the culmination of a two-year artist-in-residency program with choreographer Pioneer Winter and Pioneer Winter Collective which began in December 2019. As the Center's first artist-in-residence in more than a decade, Winter and his company have been provided with space at the Arsht Center to rehearse and develop new work and commissioning support for "Birds of Paradise." In the last year, Winter and the Collective have held over 40 free community workshops and developed a foundation for how community engagement informs the artistic process.
"The Arsht Center remains committed – especially at this time – to keep local artists engaged and employed and to support the creation of new work that reflects the hardships and victories ofour community," said Johann Zietsman, Arsht Center president and CEO. "The arts have the incredible power to generate understanding and empathy – for the diversity of experiences in the gay liberation movement that will be showcased in "Birds of Paradise," but also globally across all experiences."
Engaged! 

Congratulations to Kristi House CEO Amanda Altman who has accepted the marriage proposal of David Lynn, owner of custom home electronics company, Systems Design and Integration.  After dating for three-and-a-half years, Lynn proposed aboard the yacht of Alan and Brigitt Potamkin, Plan A. The surprise occasion, at least to Altman, was planned in secret after Lynn's own Plan A – to travel to Israel and propose in a Jerusalem synagogue built by Altman's grandfather – was canceled due to Covid-19.
"His Plan B happened aboard Plan A," says Altman.
The couple has not set a date yet but Altman says her grandmother, who is also her best friend and 93-years-old, is living in St. Louis among many other family members. She says they'll likely have a small ceremony there and then a blow-out party for her Miami friends and family.
"My family was so excited," says Altman. "This is good news in a time when good news is slim."
Frost Science is Open for Summer
Frost Science is reopening. After allowing members only for a week, the public opening is underway. Safety precautions include limited daily capacity and timed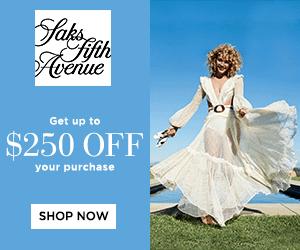 ticketing, meaning all guests must purchase their tickets online and members must also claim their ticket reservations online. Limited ticketing options will be available onsite and cash will not be accepted. To plan your visit, click here. What's more, face-coverings are required for guests ages 2 and older and all guests are require to undergo non-contact temperature screenings from a distance.
Admission hours are 9:30 a.m. to 6:00 p.m. daily, and a reduced admission rate of $22 (children 2 and under are free). Onsite parking will be available for a $15 flat rate (members receive a $4 discount with validation).
What's more, social distancing of 6 feet will be maintained, as well as one-way pathways and controlled visitor routes. There will also be enhanced disinfection of common areas and touch points.
Brett Graff is SocialMiami.com's managing editor and has been a journalist covering money, people and power for over 20 years. Graff contributes to national media outlets including Reuters, Glamour, Harper's Bazaar, Maxim, and the PBS show, Nightly Business Report. A former U.S. government economist, her nationally syndicated column The Home Economist is first published in The Miami Herald and then on the Tribune Content Agency, where it's available to over 400 publications nationwide. She is broadcast weekly on two iHeartRadio news shows and is the author of "Not Buying It: Stop Overspending & Start Raising Happier, Healthier, More Successful Kids," a parenting guide for people who might be tempted to buy their children the very obstacles they're trying to avoid.