Cristina Mas: Real Estate's New Reality
Florida has always been a hotspot for commercial and residential real estate development contributing billions to the state's economy. But when spending and commerce stopped in it's tracked, real estate too contracted, but it never stopped and certain sectors actually grew.
This is good news, as real estate is a critical element of Florida's health, accounting for 17 percent of GDP, according to the Florida Office of Economic & Demographic Research. I sat down with four experts in the field and covered a lot of ground – puns intended – and learned about where the industry is today and where it's headed.
Stay at home orders have largely vacated retail and office projects and shifted activity to the industrial, warehouse and logistics sectors," said Janis K. Cheezem, Real Estate Partner at Akerman LLP and president of  CIASF, an organization with individuals and businesses actively engaged in the development and operation of office, industrial, retail and mixed-use real estate.
"Threat and challenge breed innovation," says Cheezem. "We are seeing businesses change their delivery models to adapt to hygiene best-practices, design professionals are imaging the workplace and shopping place of the future to respond to what is widely believed to be a new era when COVID-19 protocols will be integrated into our culture, and we see the construction industry and its trade groups focusing on safety and sanitation issues. For example, the work of ASHRAE (the American Society of Heating, Refrigerating and Air-Conditioning Professionals) in evaluating how indoor airflow can spread infection."
Jeff Bartel, Chairman and Managing Director of Hamptons Group, a private capital investment and strategic advisory firm with a specialty in real estate investment, agrees, saying office and commercial leasing will suffer more in the months ahead, meaning investors looking for low-hanging fruit have new opportunities. It will become a buyer's market for company acquisitions, debt and equity positions and real estate acquisitions.
"Companies with lower debt service obligations and that are not dependent on non-essential retail, hospitality, or leisure sources of income are better positioned," he says.   (continued…..)
On the residential front, Beth Butler of Compass, a residential real estate company,  says messaging around marketing has become more transparent and thoughtful. In a marketplace sometimes overrun by hyperbole and superlatives, a more real approach is a welcome change, she says.
"It will make the industry better," says Butler. "It's a positive fallout."
Similar to the changes we can expect to see in the design and functionality of commercial spaces, residential too will morph. "The overall emphasis will be more living focused and less feature focused," says Butler. "Homes will be built with quarantine in mind with an emphasis on home offices, common space cleanliness and outdoor spaces.
Developer David S. Adler, President of the Adler Group, a multigenerational real estate company is excited about the technology that has come to the forefront. It has allowed the firm, which has developed and acquired over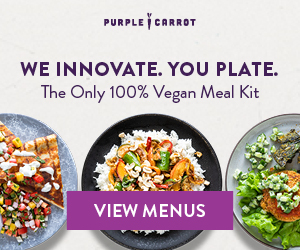 20 million square feet of industrial, office, retail real estate and over 8,000 residential units over its 50-year history, to adapt to quarantine measures and keep business afloat. Some of the tools around virtual experiences, which were used previously but not to today's extent, will likely stay.
When asked about returning to work, Adler shared in his apprehension around resuming activity prematurely.
"Everyone should still stay home," says Adler. "I think this is a critical time for all business and community leaders to continue to flatten the curve."
Editor's note: Real estate is in the blood of author Cristina Mas. She grew up with it, has her license and is engaged to developer David S. Adler, who appears in this story.  When reflecting on the pandemic, and all the changes that have taken shape in the short span of 90 days, she got to thinking about the industry, which is why she decided to prepare this piece.
Cristina Mas is the Owner and Founder of CIM Consulting, a company that allows her pursue a love for social entrepreneurship and positive growth. Today, she helps Miami's top leaders and organizations to connect – across various platforms – and promote and grow their business in innovative ways each day. Mas has launched some of the city's most innovative developments and impacting initiatives. Mas also continues to pursue her love for charitable activism. She sits on the Board of The Underline and is a Trustee for the Cuban American National Foundation and was most recently chosen as the youngest inductee into the Inner Circle of Twelve by the American Cancer Society and featured as a Miami Today Achiever. She attended Carrollton School of the Sacred Heart and graduated from Loyola University.