The Lopez Lens: Danet Linares
Marile Lopez discusses with the real estate exec an enterprising women's forum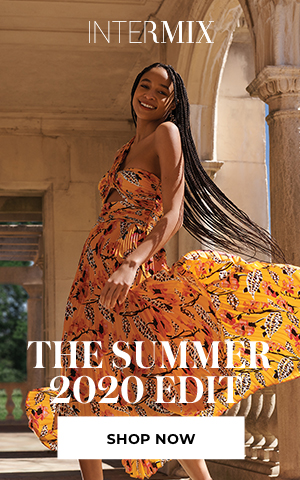 Thanks in part to Danet Linares, two years ago I became a member of the International Women's Forum, joining 7000 women from 33 nations on six continents. When Linares is not introducing me to a group that brings together women of diverse accomplishments to a forum for ideas, she's the vice chairman at Blanca Commercial Real Estate, Inc., a high level real estate position in which she oversees the leasing efforts of the most prominent South Florida buildings. Linares is also a community leader with a resume that includes her serving as a board member of the Miami Downtown Development Authority (DDA), The Miami Center for Architecture and Design, and Greater Miami Chamber of Commerce, Habitat for Humanity, Hard Hat and High Heels founder and Chair. Recently Linares and her husband Matt Haggman co-chaired Big Brothers Big Sister Metamorphic Gala, serving as an instrumental force in raising over $1 million dollars.
IWF, however, is an international group that's elevated by it's selective membership process, which seeks to admit transformative women who are contributing to making our world a better one by tackling urgent issues. Linares and myself join world-renown figures including Madeleine Albright, Isabel Allende, Ruth Bader Ginsberg, Katharine Graham, Maya Angelo, Audrey Hepburn, Rosa Parks, Condoleeza Rice, Sally Ride, Margaret Thatcher, Alice Walton, Grace Machel and Ana Fendi and local luminaries including Ruth Shack, Commissioner Daniella Levine Cava, the Honorable Katherine Fernadez Rundle and Chief Judge Bertila Soto. All of us are changing our society everyday by making it more inclusive, diverse and raising awareness of the continuous need to help others. The IWF Florida Chapter, with over 200 women, is working to cultivate leaders and to inspire, elevate and enable the next generation of women with the resources, responsibility and care of transforming the world.
I sat down with Linares and asked her a few questions.
When did you become an IWF member? "You have to be invited to become a member of IWF and it was in 2016 when Teresa Weintraub and Toni Randolph presented my name to the membership committee for consideration. I am grateful to be part of this group of outstanding women leaders."
In September of 2021 you will become President of the IWF Florida Chapter, what do you hope to accomplish? It is a two year commitment, and I look forward to the challenge.  Going forward, I would like to bring back mini conferences to Miami. The mini conferences are organized by IWF with world-renowned IWF leaders in the field of diverse specialty who will tackle local issues that have an affect on the national scale such as climate change, sea level rising, affordable housing to name a few. Not only will these mini conferences help solve some local problems we are facing, but can also help boost our Miami economy by welcoming IWF members from around the world.
You have many interesting stories relating to IWF, which would you share? "IWF is filled with so many amazing, inspiring women from all over the world. CEO's, mountain climbers, Nobel Laureates, sports legends, entrepreneurs, film stars, astronauts, prime ministers and presidents-all enormously accomplished women-with one thing in common-to lend a hand and mentor other leaders. At my first Global meeting in Chicago-I had been a member for only about a month-Debi Hoffman took me under her wing and welcomed me, introduced me and made me feel at home-all on the first day. The rest of the conference was inspirational and uplifting not just professionally, but personally as well.  IWF members are mentors and role models and they (we) do it all because caring for the world we live in now; for it to be a better place for those after us should be everyone's goal-as it was for our founding members back in 1974".
From the author: This year, Linares has asked me to chair the Engagement and Value Committee during her term as President of IWF Florida Chapter.  I look forward to adding value to our local chapter, to help Danet in anything I can, but more so to welcome and mentor a new IWF member, as the group did for me when they welcomed me with open arms.  
Marile Lopez is the Chief Financial Officer at Jorge Luis Lopez Law Firm, a governmental affairs firm representing Municipal Governments, Florida 100 and Fortune 500 companies at the federal, state and local levels. As CFO, she manages the financial reporting, income taxes, account receivable, drafting of contracts, and investments for the firm. Prior to joining the firm in 2006, Mrs. Lopez founded and was creative director for Maria Elena Headpieces, a successful million dollar bridal accessory company which designs, manufactures, and sells products to high-end international wedding boutiques.
Mrs. Lopez also dedicates time to serve the community through leadership roles in a number of organizations. She is Chair of St. Jude Children's Research Hospital's South Florida Executive Committee, whose initial focus is to host the 2020 Legends for Charity Dinner (NFL Super Bowl LIV). She is also Chair of FIU's Steven J. Green School of International and Public Affairs Dean's Advisory Council, where she is leading her 2nd — multi-million dollar capital campaign as part of "Next Horizon: The Campaign for FIU". She also serves on the board of Chapman Partnership, Boys and Girls Club of Miami-Dade, FIU President's Council, and the American Red Cross. She has served as Chair of Miami Children's Hospital (MCH) Foundation, on the Board of Nicklaus Children's Hospital and the Miami Children's Health System Board, as well as on the Board of American Cancer Society's Miami-Dade Unit.
Marile Lopez and her husband, Jorge Luis Lopez, Esq., are widely known for their philanthropic work in our South Florida community. They have received numerous awards for their exceeding dedication, including the 2017 Power Couple by Big Brothers Big Sisters of Miami, 2015 American Red Cross Philanthropy Volunteer of the Year Award, the 2014 Charles "Bebe" Rebozo Humanitarian Award from the Boys & Girls Club of Miami-Dade, the 2013 James W. McLamore Volunteer of the Year Award for Outstanding Volunteer Service by the Association of Fundraising Professionals.
Marile received in 2018 the MDC Parks Foundation in the Company of Women Award, the Take a Walk in her Shoes Award by Chapman Partnership, and the Woman of the Year Award by Miami Women Who Rock. In 2017, she received the Philanthropy Award by Fairchild Botanical Gardens, and in 2016, she was the recipient of Torch Award – Community Leadership Professional Achievement Award by Florida International University, the American Red Cross Spectrum Award, and the Women of Substance & Style Award by Buoniconti Fund. In 2015, Marile received the Woman of Distinction and Caring by Plaza Health Network, and in 2014, the Women of Faith with the Virtue of Charity Award from the Archdiocese of Miami, Mujeres Giving Back Treasure by The Woman's Fund, Women Who Have Influenced the Community with Outstanding Charitable Causes by Neiman Marcus-Coral Gables, Miracle Maker by Big Brothers Big Sisters, and the Hispanic Leadership Philanthropy Award by the South Florida Hispanic Chamber of Commerce. Marile was also the recipient of the Inner Circle of 12 recognition from the American Cancer Society in 2013, and St. Jude Honors in 2012.
Mrs. Lopez received her Master's degree in Business Administration from the University of Phoenix, Bachelor's degree in Health Services Administration from Florida International University, and Associate's degree from Miami-Dade College.
Marile and Jorge Luis Lopez, Esq., have five children: AR, Carli, Annia, Saramelia and Luis Jorge. They all reside in Coconut Grove, Flo