Foodie Find: Buya Izakaya + Yakitori
The Wynwood spot serves Japanese soul food and was launched by KYU founders.
Serving Japanese soul food befitting the creative crowd of Wynwood, Buya Izakaya + Yakitori offers plates that are flavorful, handcrafted and progressive in that they're bold with flavor and appeal.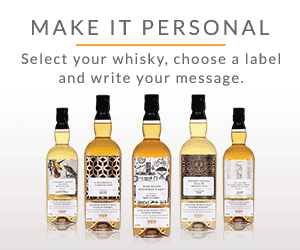 "We're the opposite of a Michelin Star restaurant," says managing partner Jeff Grosser. "We have soup that's slurpable, you can get broth on your chin and protein on a stick."
It's true, house specialties are Kushiyaki and Yakitori, which are grilled meats and vegetables served on skewers. The Waygu arrives on the sticks yet the meat is sliced into tender cubes and served with yuzukosho, wasabi and sea salt, making it possible to adjust the seriousness of your spice with each bite. The Yellowtail Snapper with brown butter ponzu could easily impersonate — or rather outdo — lobster in both richness in flavor and texture.
Another standout is the Oxtail Ramen, served in a broth that simmers for 22 hours. The house made noodles offer the quality and consistency of an expert kitchen, particularly after being combined with fresh shiitake mushrooms.  Also don't miss the Broccolini, which is warm yet still bright green and with flavor that's perfectly complimented – not at all conquered – bacon maple miso and crispy hallots. There's also a Baked Sweet Potato with hot honey butter, onion marmalade and sea salt, as well as Pork Belly Buns with katsu, shiso and pickled carrot.
The vibe here changes with the hour. Beaming pretty bright for the lunch crowd and growing dimmer as dusk approaches, the concrete floors, industrial pipes, dark wood finishes and  cloaked bar with gold accents are both warm and stylish.
Buya's Miami location was founded by Michael Sponaugle who teamed up with industry veterans and friends Grosser, Michael Lewis and Steven Haigh, founders of the popular Wynwood destination KYU, to open. Buya, which means "small fire" in Japanese first opened a St. Petersburg Florida location in 2016 and then the overwhelming praise inspired its expansion overseas to Berlin and Potsdam, Germany.
Buya Izakaya + Yakitori is located at 250 NW 24th Street, Miami, FL 33127.
Brett Graff is SocialMiami.com's managing editor and has been a journalist covering money, people and power for over 20 years. Graff contributes to national media outlets including Reuters, Glamour, Harper's Bazaar, Maxim, and the PBS show, Nightly Business Report. A former U.S. government economist, her nationally syndicated column The Home Economist is first published in The Miami Herald and then on the Tribune Content Agency, where it's available to over 400 publications nationwide. She is broadcast weekly on two iHeartRadio news shows and is the author of "Not Buying It: Stop Overspending & Start Raising Happier, Healthier, More Successful Kids," a parenting guide for people who might be tempted to buy their children the very obstacles they're trying to avoid.